Posted by Henry Lutfidwianto Susilotomo at 3:27 AM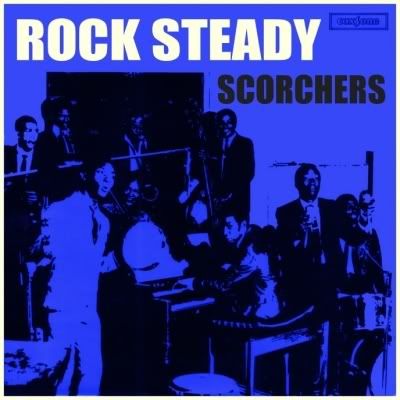 Download Album
lynn tait & the jets - soul food

alton ellis - my time is the right time

clancy's all stars - c.n. express

carlton alphonso - where in this world

earl st. joseph - eastern promise

the groovers - you were meant for me

clancy eccles - what will your mama say

tommy mckenzie - fiddlesticks

monty morris - say what your saying

clancy eccles - the fight

ernest ranglin - heart beat

alton ellis - the message

the joyce bond show - they wash

lloyd terrel - bang bang lulu
Download Album
Rocksteady merupakan salah satu genre musik yang berasal dari Jamaika. Jenis musik ini berawal dari ska yang dibikin lebih halus tapi tidak seperti reggae yang pelan dan santai. Reggae adalah penerus jenis musik rocksteady ini.
Nama rocksteady ini muncul dari lagi Alton Ellis "Rock Steady". Genre musik ini muncul ketika warga-warga desa di Jamaika berhijrah dari daerah pedesaan dan masuk ke kota-kota. Di ghettoKingston, para pemuda menyanyikan lagu-lagu dengan irama rocksteady. di kota-kota seperti misalkan
----------------------------------------------------------------------------------------------------------------------------

Rocksteady is a music genre that was most popular in Jamaica, starting around 1966, and its reggae successor was established around 1968.[1]
The term rocksteady comes from a dance style that was mentioned in the Alton Ellis song "Rock Steady". A successor to Jamaican ska, and a precursor to reggae, rocksteady was performed by Jamaican vocal harmony groups such as The Gaylads, The Kingstonians, The Maytals and The Paragons. Dances performed to rocksteady were less energetic than the earlier ska dance moves. Rocksteady differs from ska musically as the tempo is slower and more relaxed. The bass is heavier and more prominent in the mix and in addition, the bass lines abandon the earlier "walking" style of the ska period in favor of more broken, syncopated figures. The ska-style back beat and the emphasis on the offbeat carried over into rocksteady.
0 Comments: